How to make changes to the company card
If you are a company representative and you'd like to correct information about it in 2GIS directory, here's a link to 2GIS Business Account. It's free and easy to use. With it, you can make sure that all the information about your company is always up-to-date. You can also provide additional info, choose categories for your company, upload photos and work with the client feedback.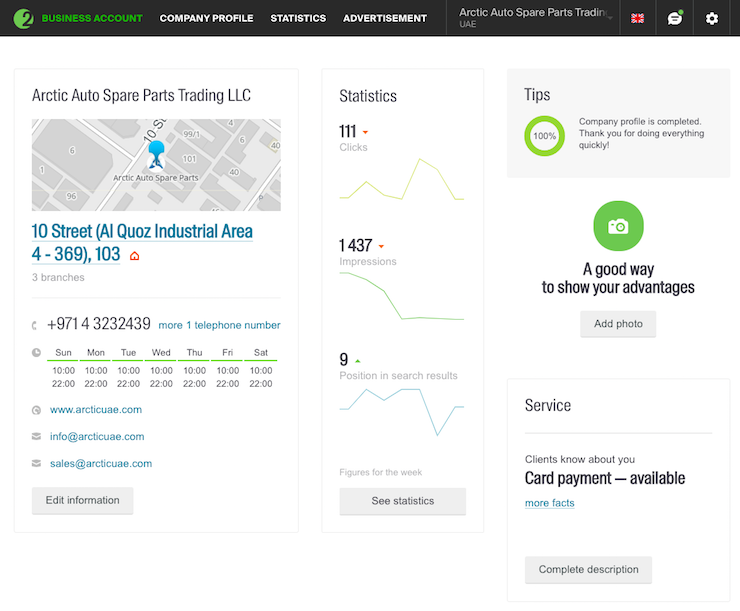 If you don't have access to 2GIS Business Account yet, click here and tap Get access.