How to learn whether a company is temporarily closed
Some companies may suspend their operation for a while. You can find the information on such companies in 2GIS.
Temporarily closed companies are marked as "Temporarily closed" in the Directory categories and in search results.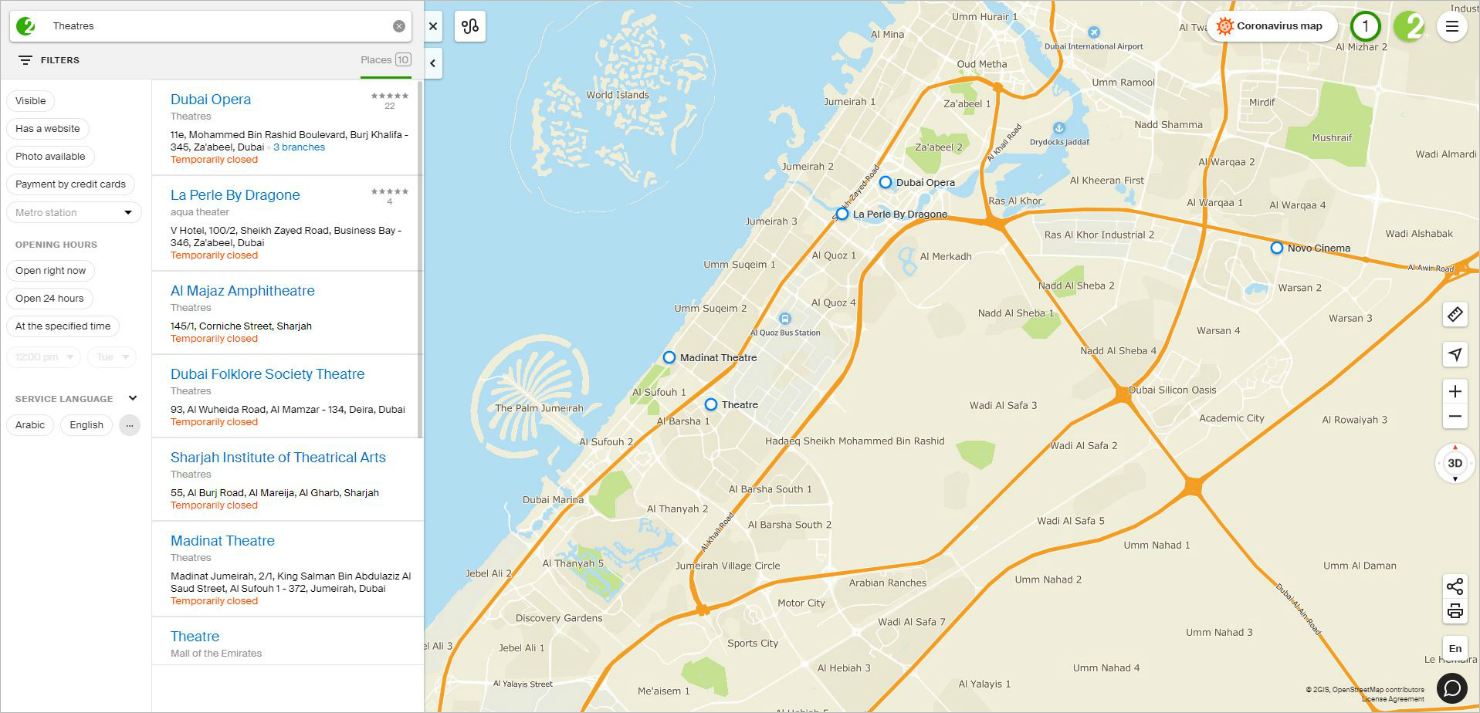 If you search using the «Open now» filter, these companies will not display in search results.
Please note that the companies can manually update their business schedule in 2GIS. You can always enquire about the company's business hours by contacting them.