How to remove a company from the directory
If you are a company representative and want to report its closing down, you can do that through 2GIS Business Account.
To delete the company, click the link, tap Company profile

and find Delete company button in the lower right corner.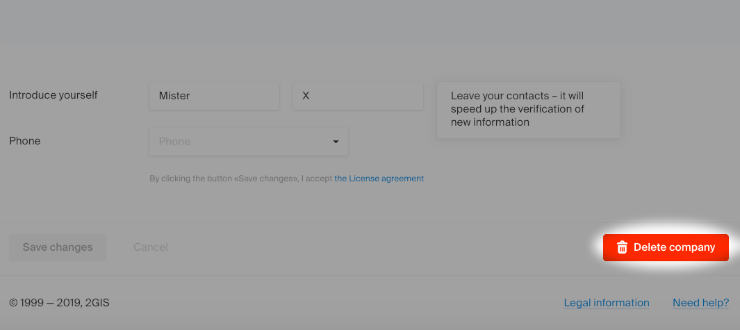 If you don't have access to 2GIS Business Account and need to remove your comany from the directory, please fill in a special form and click Send application.
Within three working days our specialists will call you to verify the information and then they will make changes to the directory. The changes will appear in a few days on the website 2gis.com, and in the next month's release for mobile devices.