How to update the city maps
2GIS consists of a shell that you can download from AppStore and Google Play, and maps of cities. The maps are updated automatically in the background when connected to Wi-Fi.
To force the downloading of updates, go to the sidebar menu (three horizontal lines on the right of the search bar) and select "List of cities".
If updates are available, you will see the "Update" button next to the name of the city, click on it.
After downloading the update, you should restart 2GIS.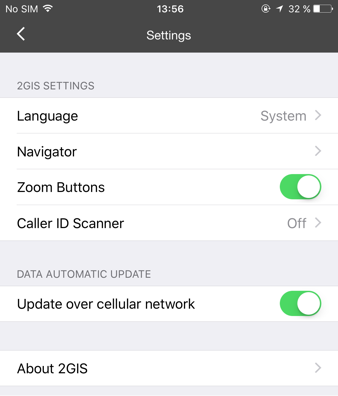 If you want to update the maps always when the cellular network is available, open the sidebar menu → "Settings" → "Update over cellular network".